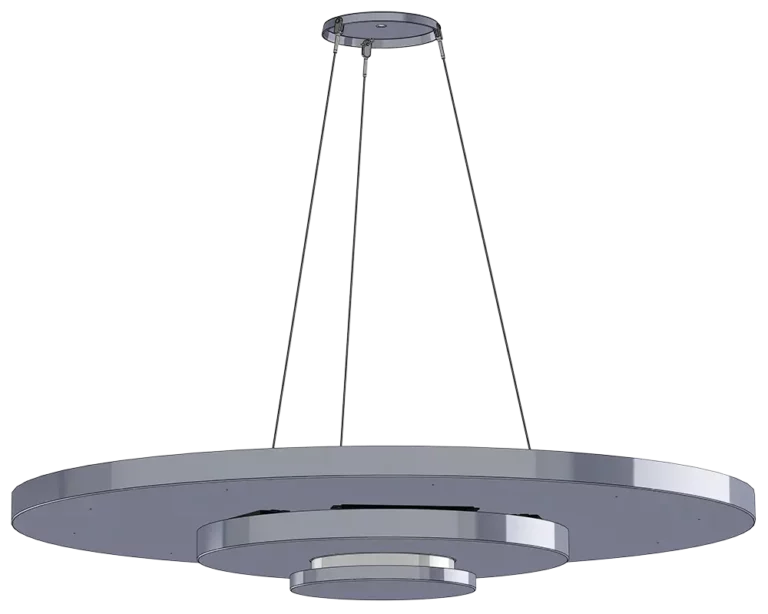 Keep customers & employees
safe from viruses including COVID-19.
Introducing
The best solution for mass
UV Light Disinfecting
on the market.
Indoor Air Disinfection Solutions: Maintaining Safe, Healthy Environments with UVPhasor™ Technology
Farlite™ UVPhasors™ use UV light disinfection to kill viruses, bacteria, and other pathogens before they make people sick.
We are creating safer, healthier environments for employees and customers through our advanced UV light disinfection solutions for businesses. Our UVPhasors™ use proven technology to kill aerosolized germs like viruses and bacteria in the air.
While properly worn masks may help block large droplets that contain pathogens that can cause illness, they don't help with very tiny aerosol particles that enter the air.
Our UV light for disinfecting creates upper air UV Barrier Zones that kill these aerosol germs that pass through them so they can't infect people.
Our UVPhasor™ technology works in any building to improve health and safety for your staff and customers. Our products create an upper air barrier of UVC light to kill pathogens before they can infect others.
Our UV lights offer continuous indoor air disinfection to protect your building from a wide range of pathogens, including COVID-19, MRSA, and influenza.

Effective against Coronavirus

Effective against MRSA and VRE
Farlite™ delivers a comprehensive 5-Year Service Solution for indoor air disinfection
How UV Light Disinfection Works
UVPhasors™ provide indoor air disinfection safely, with no harmful chemicals, to protect people in your building from viral transmission.
UV light disinfection uses
UVC radiation
 to damage genetic material and proteins in viruses and bacteria, essentially deactivating and killing them so they can't make you sick. Our UVPhasors™ deliver effective UV light disinfection by creating a barrier zone of UVC light in the upper air of your building. This allows the viruses and germs to get direct exposure for the prolonged amount of time needed to inactivate them. Our UV lights for disinfecting destroy germs drawn through our barrier zone by the HVAC system before people can inhale them. Get peace of mind.
Become Farlite™ Protected today.
Get peace of mind. Become Farlite™ Protected today. Unlike other UV lights for disinfecting, our UVPhasors™ provide constant protection against viruses and germs. With UVPhasors™, you get indoor air disinfection with zero harmful chemicals. Farlite™ Protected buildings receive sophisticated solutions using advanced technologies for continuous system monitoring. Through AI and IoT technologies, UVPhasors™ monitor and analyze information about effectiveness and performance. Our UVPhasor™ technologies also automatically adapt to environmental changes that can affect the efficacy of pathogen eradication.
Why Trust Farlite™ Solutions?
Our UVPhasors™ use scientifically proven technologies to kill aerosolized germs to protect people in your building.
Our experts are dedicated to providing continuous, proven indoor air disinfection solutions to create safe, healthy spaces now and in the future. Rather than using different noxious chemicals for each potential pathogen that may be in your building, we use UV light disinfection to attack all airborne pathogens in your building.
Our UVPhasors™ utilize decades of scientific research to effectively fight against pathogen transmission. Unlike many other UV lights for disinfecting on the market, our UVPhasors™ apply powerful UVC radiation to constantly energize our UVC barrier zones in the upper air.
Trust Farlite™ to create safer, healthier spaces for your business. Get Farlite™ Protected today.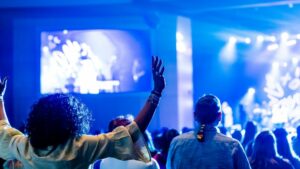 As a facility manager of a large church building, you face a unique challenge: how can you properly manage the
Read More »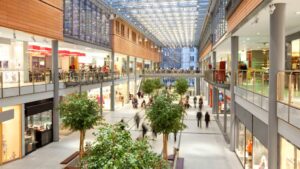 As the holidays draw closer, it's more important than ever to protect customers and maintain a healthy environment for everyone
Read More »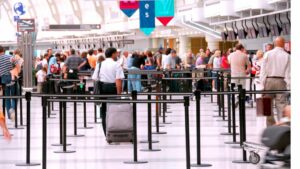 When it comes to air travel, safety is always the number one concern. That is why it is so critical
Read More »