UV Light Disinfection Solutions for Indoor Air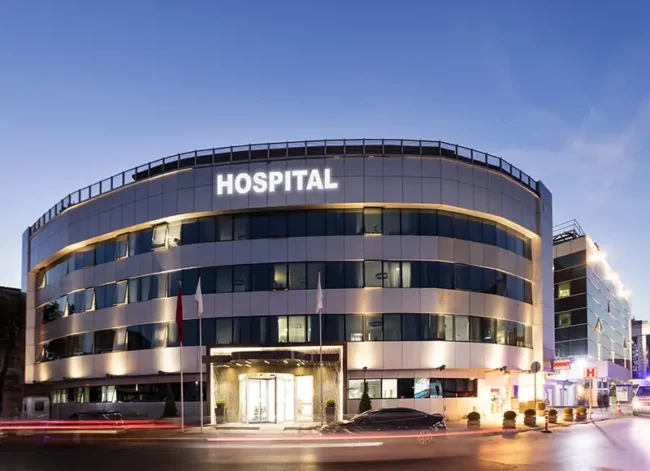 Hospitals are a serious infection concern for aerosol pathogens. Even medical-grade HEPA filters can't catch all aerosol pathogens that may make their way into the air from an ill patient. It's critical to take all precautions to prevent disease transmission in your medical facility.
With UVPhasors™, you offer continuous protection for your patients, staff, and visitors. Our UV lights for disinfection create a disinfecting barrier zone in the upper air using germicidal UVC radiation. Our products are designed to project the light upward and outward to provide a powerful dose of UVC radiation to airborne and aerosolized pathogens without any UV exposure to humans in occupied spaces.
As airborne viruses, bacteria, and fungi enter upper air streams, they receive a prolonged, intense dose of UVC radiation to inactivate them. Our lights use 254 nm UVC light to attack nucleic acids in the DNA and RNA, to prevent infection and reproduction of pathogens in your facility.
Each UVPhasor™ also comes with advanced monitoring and AI technology to assist with autonomous indoor air disinfection. Our UV light for disinfection continuously monitors and records environmental factors and makes subtle adjustments to provide the most effective disinfection based on current factors. They also provide UVPhasor™ health reporting so we can quickly and effectively service lights as needed.
Get total indoor air disinfection solutions for your medical facility today. Reach out now to request a proposal from our experts.
Your Space, Made Safe with Farlite™
How Our UV Lights for Disinfecting Work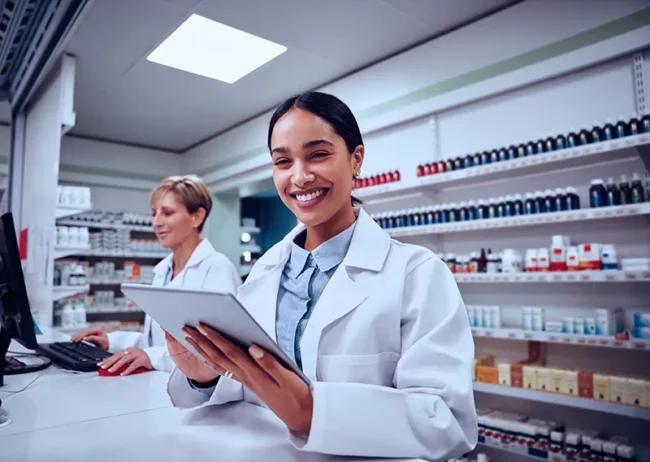 Our patent pending technology offers autonomous UV light disinfection in the upper air of your facility. Through UVC light, we help inactivate airborne pathogens from infected patients that float into the upper air streams in your building.
Through UVPhasor™ technology, you can kill airborne pathogens before they enter air return vents to prevent disease transmission from recirculated air. Our UV lights for disinfecting are ideal for both communal and patient spaces. They offer 24/7 indoor air disinfection without additional procedures or labor from your staff.
Our UVPhasor™ system uses UVC radiation to damage proteins and nucleic acids in pathogens, including antibiotic resistant pathogens that may lurk in your healthcare facility.
UVC radiation for germicidal purposes has been used for decades to disinfect water, air, and surfaces. The UVPhasor™ is an innovative technology that uses upper air UV light disinfection, IoT, and AI technology to promote effective, continuous germ inactivation in occupied spaces.
Get another layer of protection against healthcare facility acquired infections by investing in our indoor air disinfection solutions. Each system is customized to the facility to meet your needs and offer maximum protection against viruses, bacteria, and other pathogens.
Contact us to learn more and get a proposal from our team.