Keeping Students Healthy Through Indoor Air Disinfection Solutions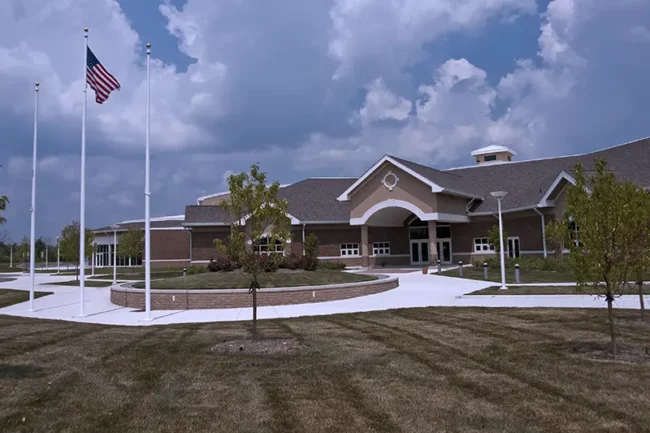 Schools and universities take many steps to help keep students safe and promote a good learning environment. However, airborne germs are a serious threat to not only students, but faculty, staff, and parent visitors. Farlite™ Protected schools offer added protection against serious germ threats, including COVID-19, influenza, and RSV.
Our UVPhasor™ technology kills better than 99.9% of pathogens that enter the disinfection barrier zone created by our UV lights for disinfecting. Using UVC light, our products continuously kill germs that float into the upper air, inactivating them before they can cause infections or enter the HVAC system.
With UV light disinfection, you can address a variety of airborne germs by damaging their protein coatings as well as DNA and RNA, making them unable to reproduce and infect.
UVPhasors™ are completely safe for continual indoor air disinfection, even while school is in session. Our technology uses absolutely zero harmful chemicals and Is never directed at any human occupiable spaces.
Trust our team at Farlite™ to help keep your educational spaces healthy with 24/7 UV light disinfection, plus ongoing monitoring for maximum efficacy.
Get in touch now to request a proposal for your school from our UV light sanitizing experts.
Your Space, Made Safe with Farlite™
UV Light Disinfection with UVPhasor™ Offers 24/7 Germ-Killing Power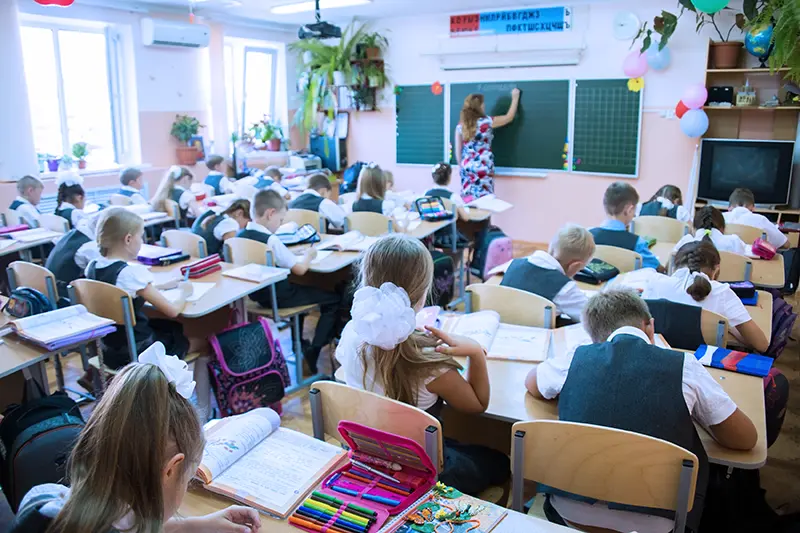 Viruses, bacteria, fungi, and other germs are impervious to the germ-killing nature of UVC light. This makes it an effective solution for now and in the future.
Schools need an effective solution for killing germs and promoting healthy spaces to help prevent shutdowns that may interfere with student learning, which we learned during the COVID-19 pandemic.
UVPhasors™ are an effective choice for killing airborne pathogens that can spread rapidly through schools and universities. Our UV lights for disinfection deliver a prolonged, powerful dose of UV light to effectively kill germs that are in the air you breathe.
Our advanced UV light disinfection solution provides a total solution for schools. UVPhasors™ continuously kill germs in the disinfection barrier zone created by the lights, using a variety of sophisticated sensors and technologies to ensure maximum effectiveness against germs.
UVPhasors™ continuously monitor their environment and status to deliver unmatched optimization for indoor air disinfection. All reports are available in the Cloud to show performance, out of the ordinary circumstances, as well as predicted service needs. It is truly an autonomous system that delivers ongoing protection for your school building.
Get peace of mind against airborne illnesses through our UV lights for disinfecting. Each system is customized for the building for optimal effectiveness and affordability by our experts. Start protecting your students, faculty, and staff from serious airborne germs.
Contact us now to get started and become a Farlite™ Protected school.