Keep Customers & Staff Safe with UV Light Disinfection in Your Restaurant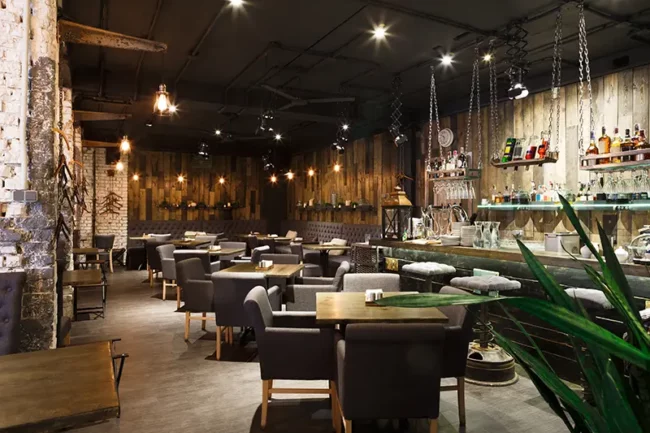 Whether you offer fine dining or fast counter-style service, it's essential to consider the health and safety of both your customers and staff. With UV light disinfection solutions from our team, you can help protect people in your restaurant from airborne germs.
Our advanced UVPhasor™ systems kill better than 99.9% of airborne germs in your restaurant without disrupting your everyday operations. Our UV lights for disinfecting use invisible UVC light to create a disinfection barrier zone. Once germs like COVID-19, influenza, or mold spores enter this barrier zone, they get a powerful dose of UV light to kill them and prevent them from spreading in your building.
Provide your customers with the peace of mind that they are protected against airborne viruses, bacteria, and other pathogens by becoming a Farlite™ Protected restaurant.
With our UV light disinfection system, you can continuously disinfect the air inside your restaurant without exposure to harmful chemicals or scheduling unoccupied times for disinfection. The UVPhasor™ provides 24/7 protection by running continuously, killing germs as they enter the upper air of your restaurant.
With our UV lights for disinfecting, you can achieve indoor air disinfection before people breathe in harmful germ particles and before they reach the HVAC system, which can spread germs quickly to every room in your building.
Reach out now to get a proposal for your restaurant and get UVPhasor™ protection against airborne pathogens.
Your Space, Made Safe with Farlite™
Help People Feel Comfortable Dining With You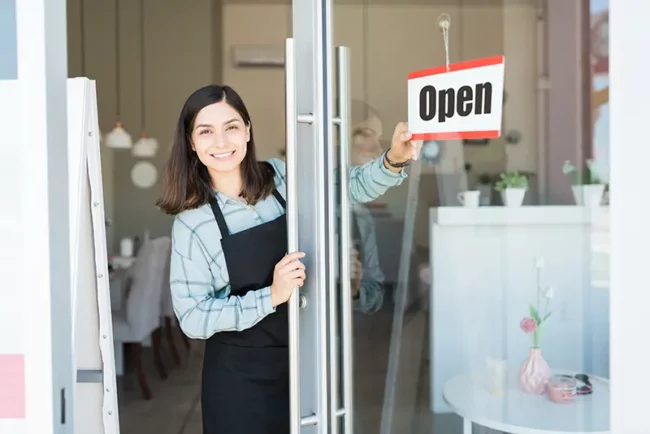 Restaurants are places people go to relax and enjoy great food, amazing service, and a good atmosphere. It's critical that your patrons trust that you're doing everything to keep them safe from harmful germs.
Just as you take precautions to prevent foodborne illnesses, it's also important to consider airborne pathogens in your restaurant. Restaurants can be a major source of airborne infections, as your customers often spend a long period of time inside eating, talking, and enjoying themselves. This can expose them to large amounts of viruses, bacteria, and other germs that can make them sick.
Instead, with our UV light sanitizing system, you can achieve indoor air disinfection for your entire restaurant to help prevent germ transmission to customers and staff. By installing UVPhasors™ in your restaurant, you show people that you are proactively fighting pathogens that can make them sick.
Provide your customers with peace of mind that they are safe in your establishment. With our UV lights for disinfecting, people can feel more at ease because they know you're doing everything possible to prevent disease transmission from airborne sources. People trust Farlite™ Protected buildings because they are actively killing germs as they float through the air.
Get in touch now for our UV light disinfection solutions for your restaurant.