Indoor Air Disinfection Solutions for Entertainment Venues & Retail Spaces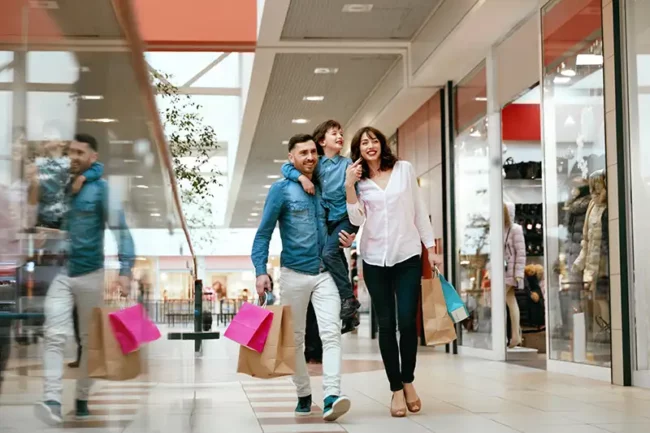 Airborne germs are a serious threat to people in public spaces. The retail and entertainment industries must do their part to protect their customers and staff from harmful pathogens like COVID-19 and other germs transmitted through the air. With our UV lights for disinfecting, you can kill better than 99.9% of aerosol germs in your building to help create a safe, healthy space for customers and employees.
Our UVPhasor™ technology kills aerosol germs in practically any type of building, including:
Event venues
Wedding venues
Conference centers
Malls
Grocery stores
Clothing stores
Sports arenas
Museums
With our indoor air disinfection solutions, you can effectively kill pathogens in the air you breathe to help prevent the transmission of infectious diseases.
Our UV light disinfection system works 24/7 to kill germs as you perform your daily tasks and operations. With continuous indoor air disinfection from UVPhasors™, you get peace of mind that you're killing germs in the air without harmful chemicals or added labor for your employees.
Retail and entertainment buildings are a place where people go to connect and have fun. Your customers deserve to know that you're doing everything possible to protect them from airborne germs.
Show that you care about your customers' health and safety. Become Farlite™ Protected today.
Contact us now to request a custom proposal for your store or venue.
Your Space, Made Safe with Farlite™
How Our UV Light for Disinfecting Works to Kill more than 99.9% of Aerosol Germs
UVPhasors™ use germicidal UVC light to kill infectious pathogens like viruses, bacteria, and other germs in your building.
Our UV lights for disinfecting achieve germ-killing power by emitting UV light that kills germs as they float through the air. UVPhasors™ create an upper air barrier zone where indoor air disinfection occurs so you can kill germs without worrying about UV exposure to those below.
UV light has been used for decades to disinfect surfaces, water, and air. Rays from the UV light kill germs by damaging DNA so they can't reproduce and make people sick.
With UVPhasors™ in your store or venue, you can disinfect the air you breathe before pathogens can infect people or enter the HVAC system, which can spread germs throughout your building through air recirculation.
Our UV light disinfection products also use advanced technology to provide worry-free indoor air disinfection. UVPhasors™ monitor conditions and make adjustments as needed for maximum efficacy against airborne pathogens. They also detect device health issues and can predict needed service for reliable operation.
With our UV light sanitizing systems, you get automatic reporting on performance and device health so you know your system is always working for you.
Get 24/7 protection from airborne germs today. Reach out to start disinfecting the air in your building from harmful pathogens.