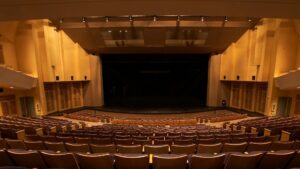 UV light disinfection has been proven to be extremely effective at killing viruses, bacteria, mold spores, and other contaminants in indoor spaces. Even better, implementing this type of system is a simple, one-time process—making it easy for any size of business or organization to enjoy all the benefits this powerful solution provides.
As a commercial building owner, you want to make sure your building provides the safest and cleanest environment possible for your customers and employees. If you can do that without having to frequently swap out air filters or fill your air with powerful chemicals, it's a win for everyone. 
Read on to learn more about how easy it can be for you to implement UV disinfection technology in your facility, or contact our team to get a custom quote for your building.
The Benefit of UV Disinfection in Indoor Spaces
In today's world, ensuring a clean and healthy environment has never been more important. That's why the use of UV light disinfection is quickly becoming a popular method for keeping all kinds of indoor spaces germ-free. 
UV disinfection uses short-wavelength ultraviolet light to kill bacteria, viruses, and other harmful microorganisms in the air. And when it comes to upper air disinfection, UV light is especially effective. 
UV light disinfection can help reduce the spread of illnesses in a variety of indoor settings, such as:
Office buildings

Restaurants

Hotel lobbies

Movie theaters

Medical offices

College campuses

Gyms

Bus or train stations

Shopping malls

Conference centers

Dental offices

Sport training facilities

Musical performance venues

Hospitals

Public and private schools

Fitness centers

Airports
Hands-Free, Worry-Free Disinfection
The UVPhasor is a game-changer—it can easily be installed in any building layout, regardless of ceiling style or height. These minimalistic devices hang from the ceiling like any other fixture, so they don't look out of place. This flexibility means that businesses can easily implement UV disinfection without having to restructure an entire space. 
UVPhasors come in custom color choices so that your devices blend in with your existing interior color scheme. You can also select optional downlighting for your devices to provide additional room illumination. 
The UV light disinfection process is fully automated, making it easy for businesses to keep indoor spaces safe and sanitized without lifting a finger. By using advanced technology, Farlite's system requires minimal human interaction and runs smoothly on its own. Automated sensors which are designed to sense changes in conditions mean your environment always remains as safe and germ free as possible. You can rest assured that your customers and employees are protected while also saving time and resources. 
With this innovative approach to automation, maintaining a healthy environment has never been more effortless. So, whether you own a small office or are managing multiple large facilities, the UVPhasor is a smart choice for keeping your space safe and germ-free.
UV Light Disinfection that Works Anywhere
A UV light disinfection system gives the ultimate peace of mind to those searching for a reliable, effective, and lasting solution to controlling airborne germs in any kind of business. A fully automated system makes it easy for any building layout to benefit from this powerful and efficient technology. 
With Farlite Solutions, you get access to an experienced team of professionals ready to guide and assist you in making your building as safe and healthy as it can be. Contact us today for a quote!